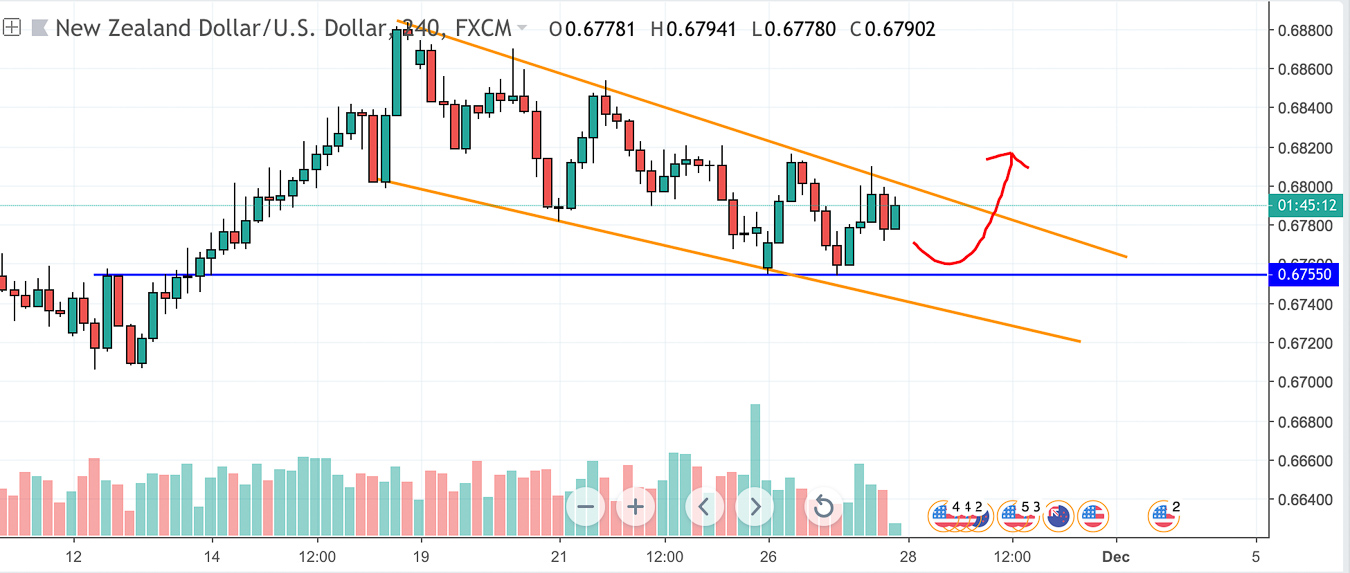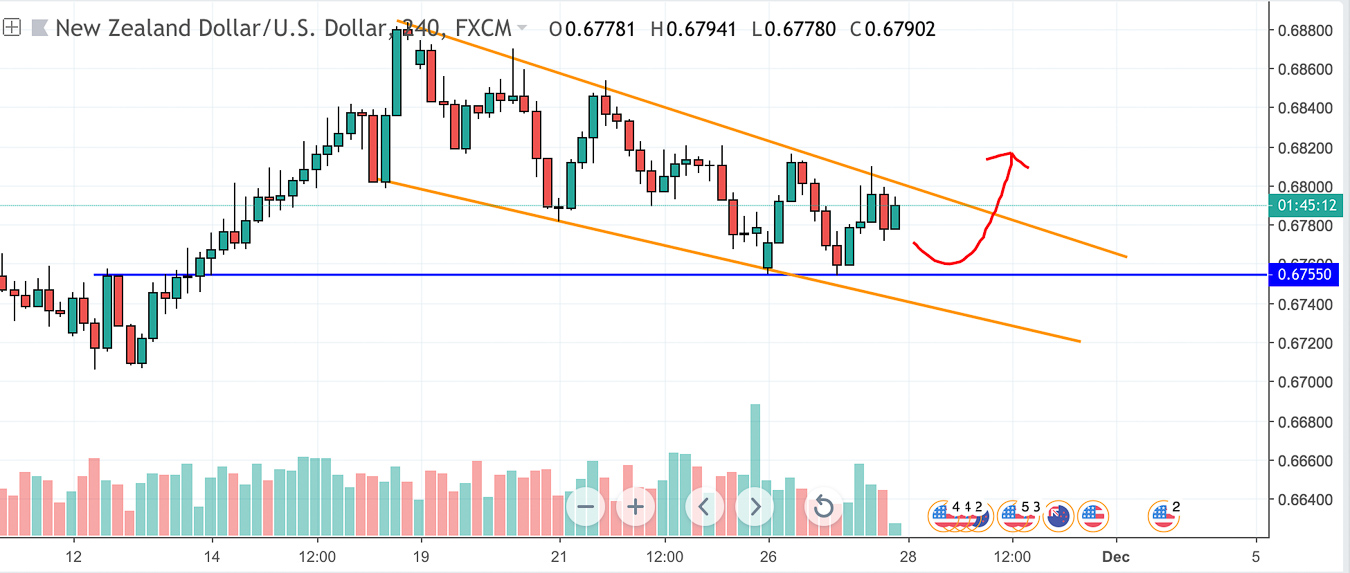 Falling Wedge Pattern could be a bearish correction in the larger bullish trend
Price has found strong resistance at the 0.67550 level.
During the last four trading days, NZD/USD has been consolidating on a falling wedge pattern. Typically the pattern forms as continuation pattern of a larger trend.
The confluence with the strong support at 0.67550 adds further support that a continuation of the largest bullish trend might be under the works.
However, for that to happen, price must break through the wedge's upper line. Until then Bulls will have to wait for Bears to give up.