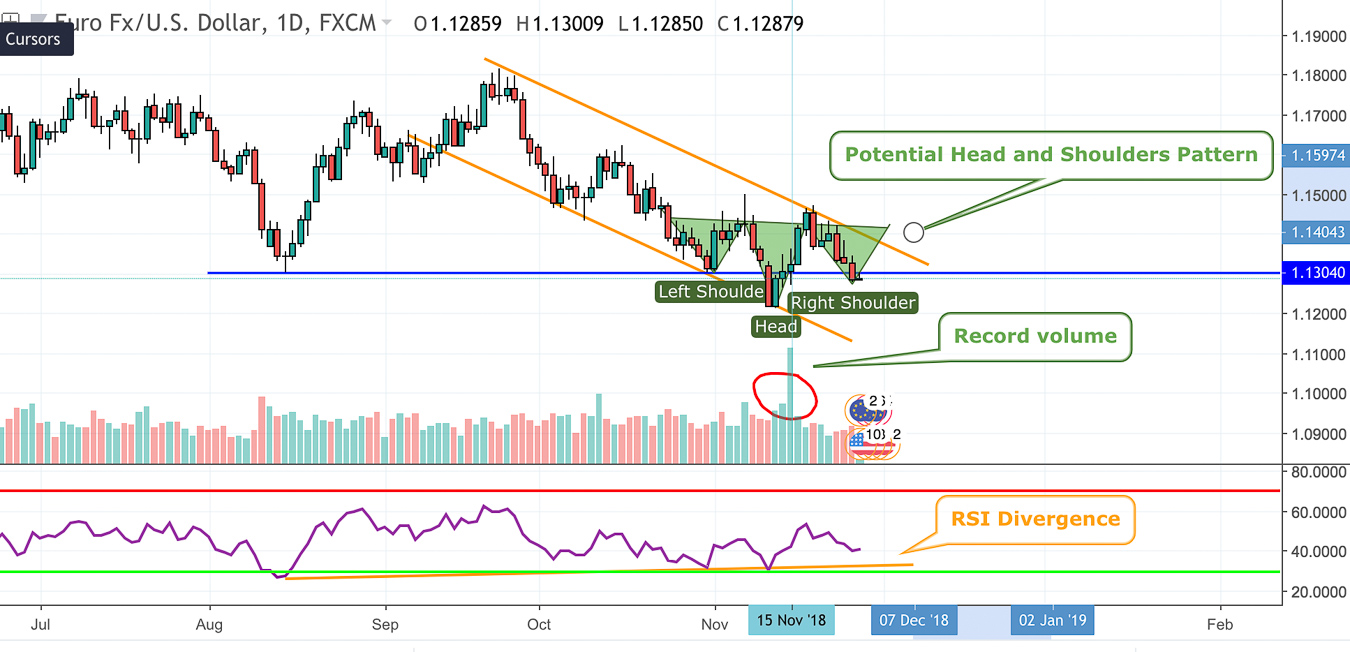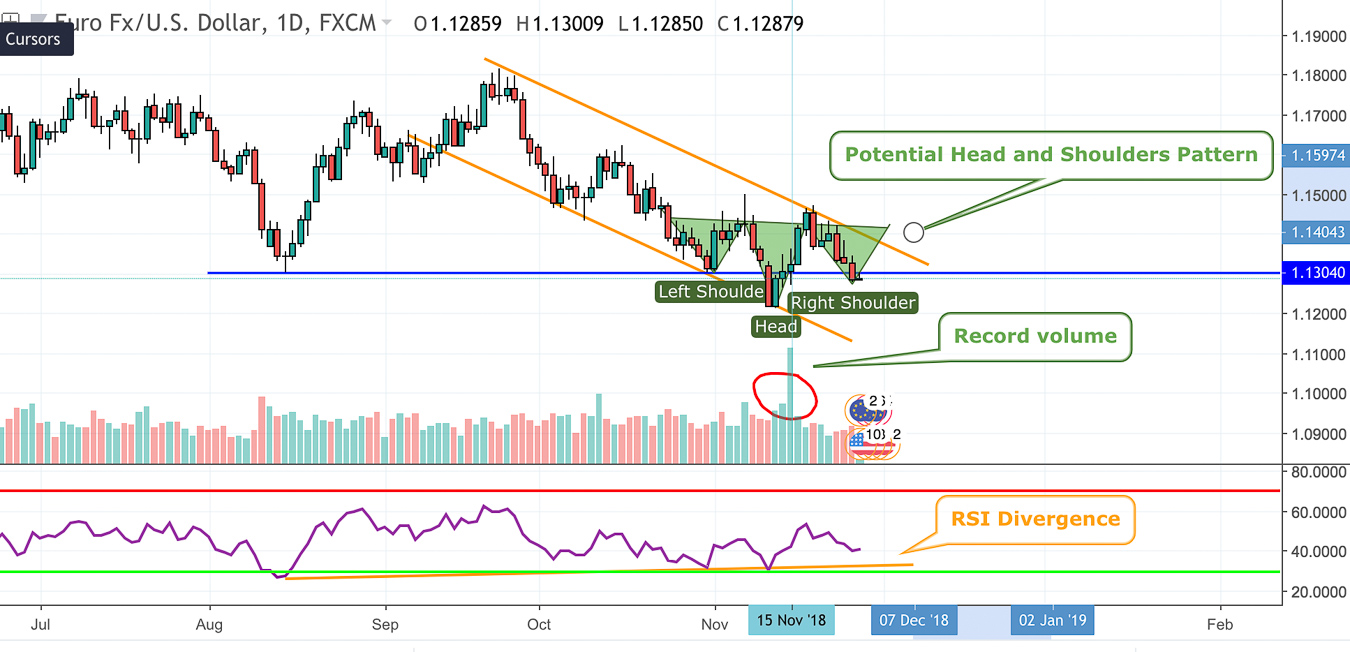 EUR/USD has moved in a bearish channel during the last couple of months
RSI is indicating a divergence that needs to be completed by a price breakout
Possible head and shoulders pattern needs to be confirmed by price breakout too
While the EUR/USD has been slipping downwards during the last couple of months several indications show that the end could be near.
The relative strength index (RSI) is exhibit a bullish divergence, while a potential head and shoulders pattern has started to develop on the daily timeframe.
The volume is higher on up moves and in the right side of the potential head and shoulders pattern. This combined with the RSI divergence increase the probability of a pattern completion.
The final test should be a price breakout and close above the upper channel line. This would confirm the head and shoulder pattern and indicate that bears are giving up to bulls.
Read our review about what's probably the best forex trading course on price action.