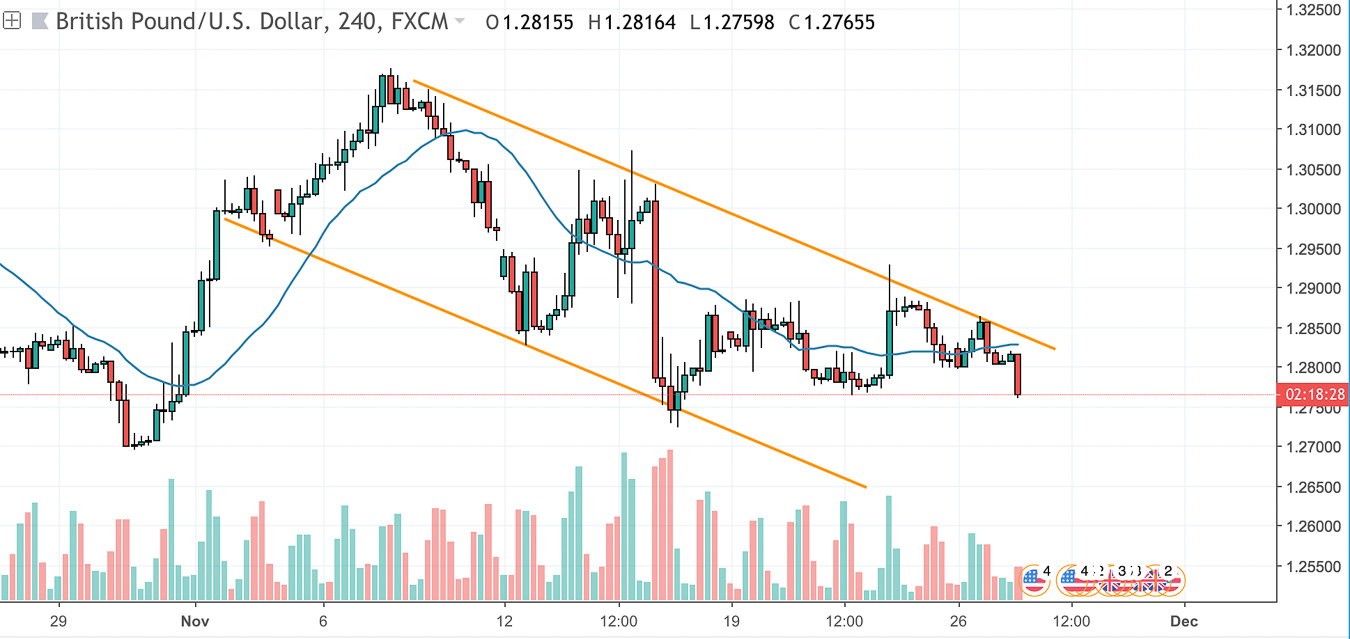 Prime Minister Theresa got EU approval on Brexit deal
The challenge is now for the British Parliament to vote for it
GBP/USD in bearish channel as political uncertainty weighs on the Sterling
Overview
---
Theresa May's success in getting her proposed Brexit deal approved by the EU is only partial as the Prime Minister must now persuade her Parliament.
The British Parliament needs to vote before Christmas. Any indications that the Parliament will back Theresa May could ease the pressure on the British Pound, while any contrary indications could weigh in more to the downside.
Technical Analysis
---
GBP/USD has been fluctuating inside a bearish channel during the last couple of weeks.Meanwhile, price action has crossed below the 20 moving average on the 4-hour chart.
If price closes below recent lows, the bearish trend could continue, whereas a break out above the upper channel line could reverse the trend.
Macros
---
A number of economic reports are set to be released during the week for both the GBP and the USD with the most important being:
GBP
Bank Stress Test Results – Wednesday 28th
USD
CB Consumer Confidence – Today 4:00 pm GMT
Prelim GDP q/q – Wednesday 28th 2:30 pm GMT
Fed Chair Powell Speaks – Wednesday 28th 6:00 pm GMT
FOMC Meeting Minutes – Thursday 29th 8:00 pm GMT
G20 Meetings – Friday all day