CHF gains the most over the US dollar during the 7 days after weeks of losses.

Switzerland employment figures have been on an uptrend the last three quarters.
Overview
---
During the last couple of days Swiss Franc(CHF) gained strength over the US dollar(USD) leading the USDCHF pair to correct by 2.2% from previous high at 1.01285, reaching a lowest point of 0.99088 at the time of writing.
While, previous week was pretty uneventful in terms of CHF economic news, there was only the previous week's US Core Durable Goods Orders that had impacted the US dollar. Despite the report coming higher than previous report, it failed to beat expectations, causing a negative reaction to the US dollar index.
Switzerland employment figures have been in an uptrend during the last three quarters showing strength for the Swiss economy.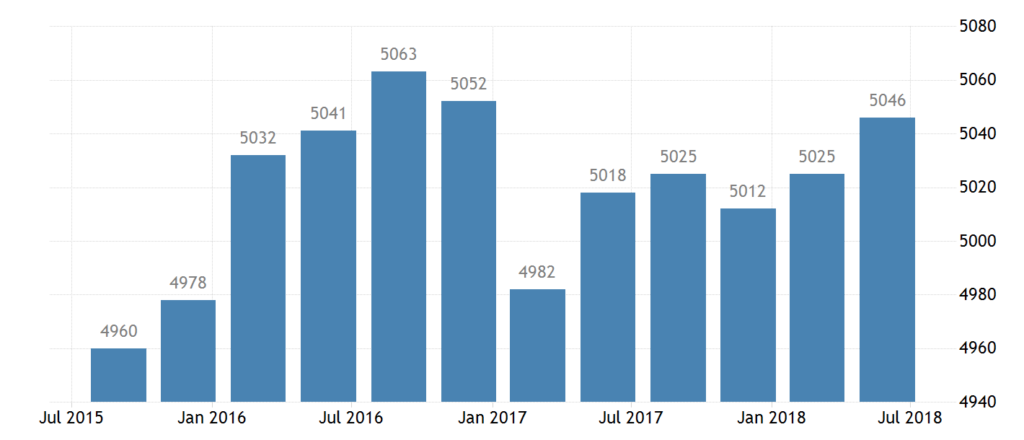 Source: tradingeconomics.com
Why should traders care?
---
If employment figures come in worse than previous figures or expectations, CHF could weaken leading to USDCHF upside bias, whereas in the opposite scenario, the USDCHF correction could make a deeper pullback below the 38.2% Fibonacci level.
Learn how to trade this with the best forex course in the world. Check our full review for Urban Forex's Mastering Price Action course.