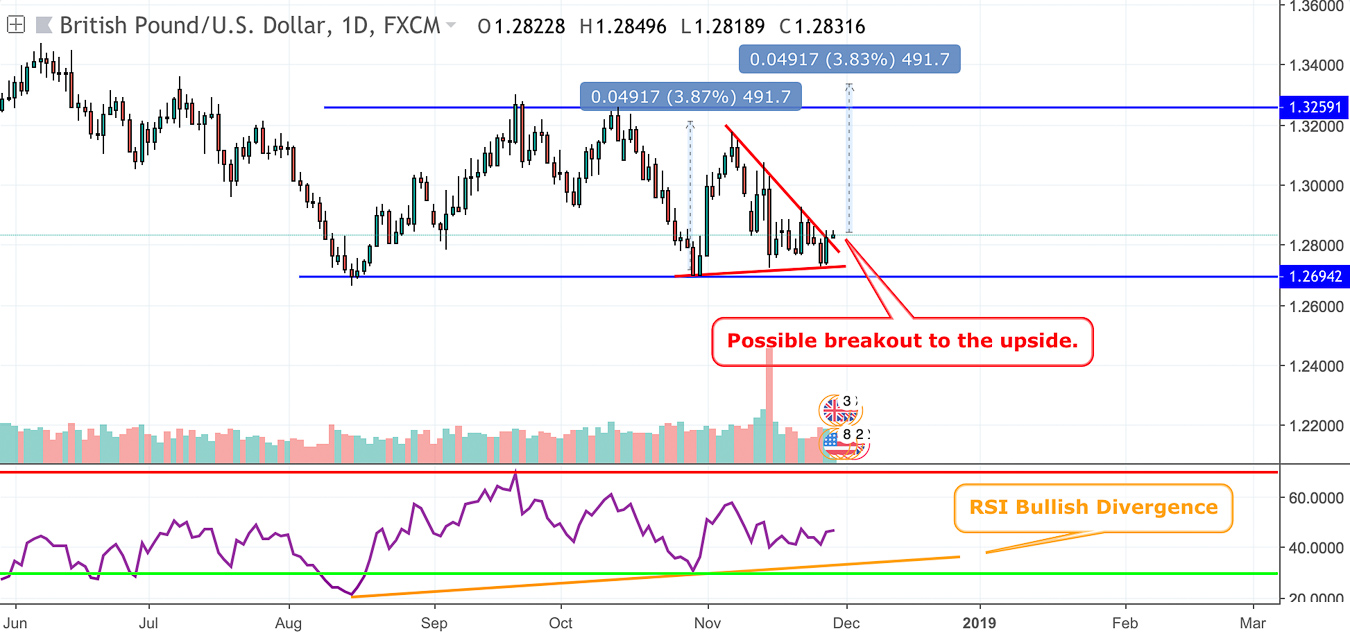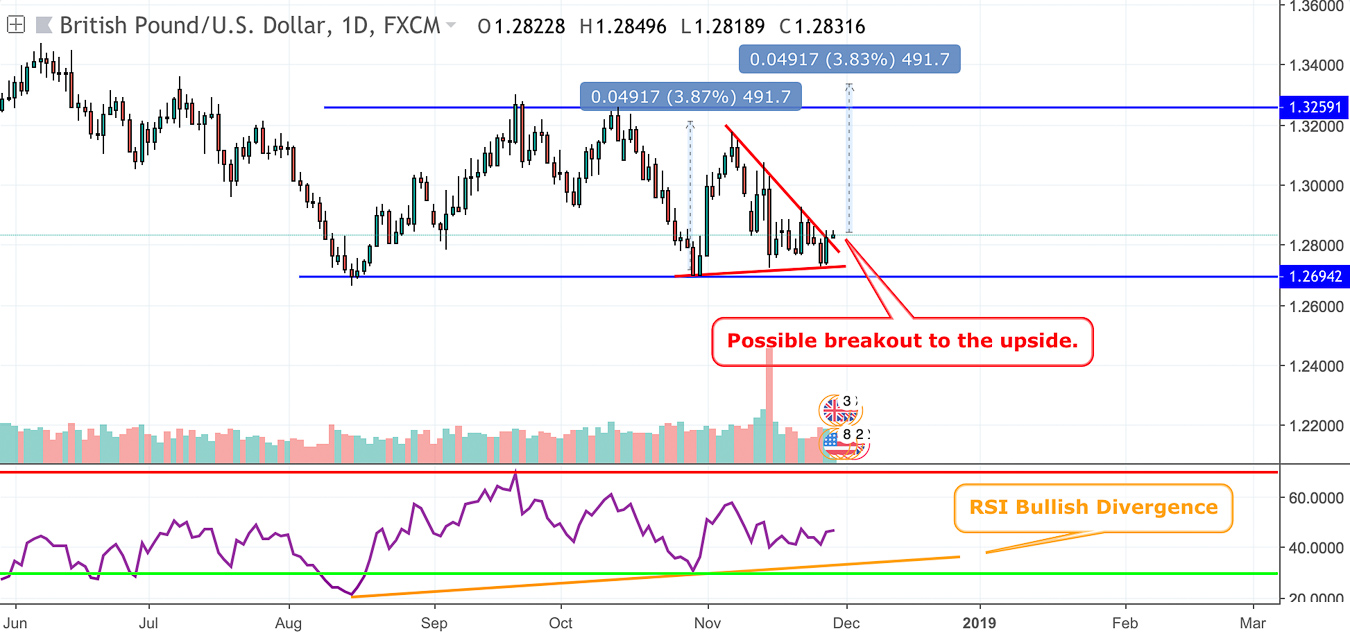 GBB/USD price has broken out of its triangle consolidation yesterday.
RSI bullish divergence increases the probability for a valid upside move.
If break out is valid, price could reach all the way to resistance level 1.32600.

The price of GBP/USD has broken out if consolidation range in yesterday's US trading session. Technically the break out seems to be valid. Moreover, confluence coming from the Relative Strength Index(RSI) divergence is supportive.

Meanwhile, GBP/USD price action has been trading within a larger trading range. According to technical theory a valid break out from a symmetrical triangle should see the price traveling by the same distance as the length of triangle base(light blue lines). The latter should be enough for price to test key resistance level at  1.32600.
Price could also broke to the downside if the breakout that not follow through today's London trading session. In this case price would be expected to test key support level at 1.26940.

If you need to improve your forex trading performance and want to learn to read the market like the pros, read our review about Urban Forex's forex trading course on price action.