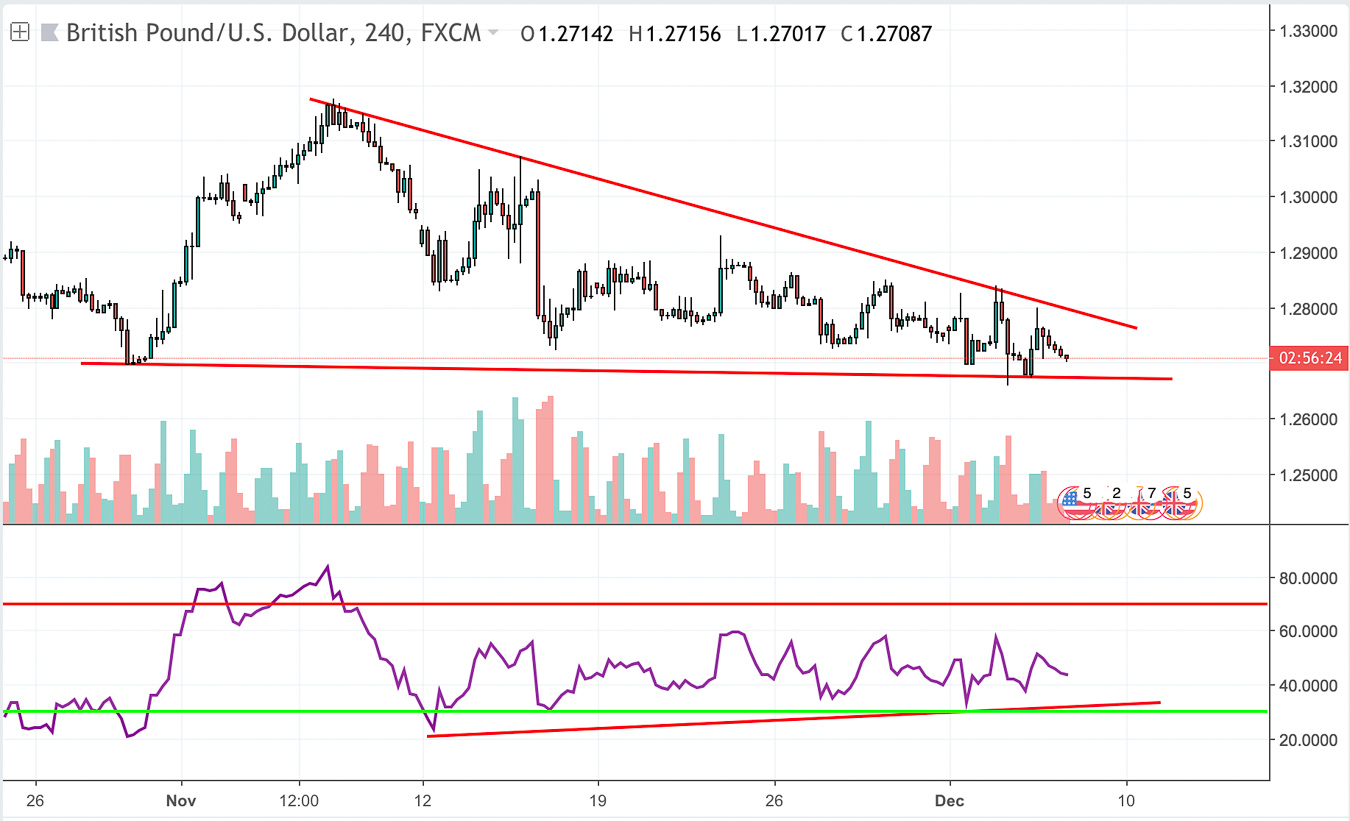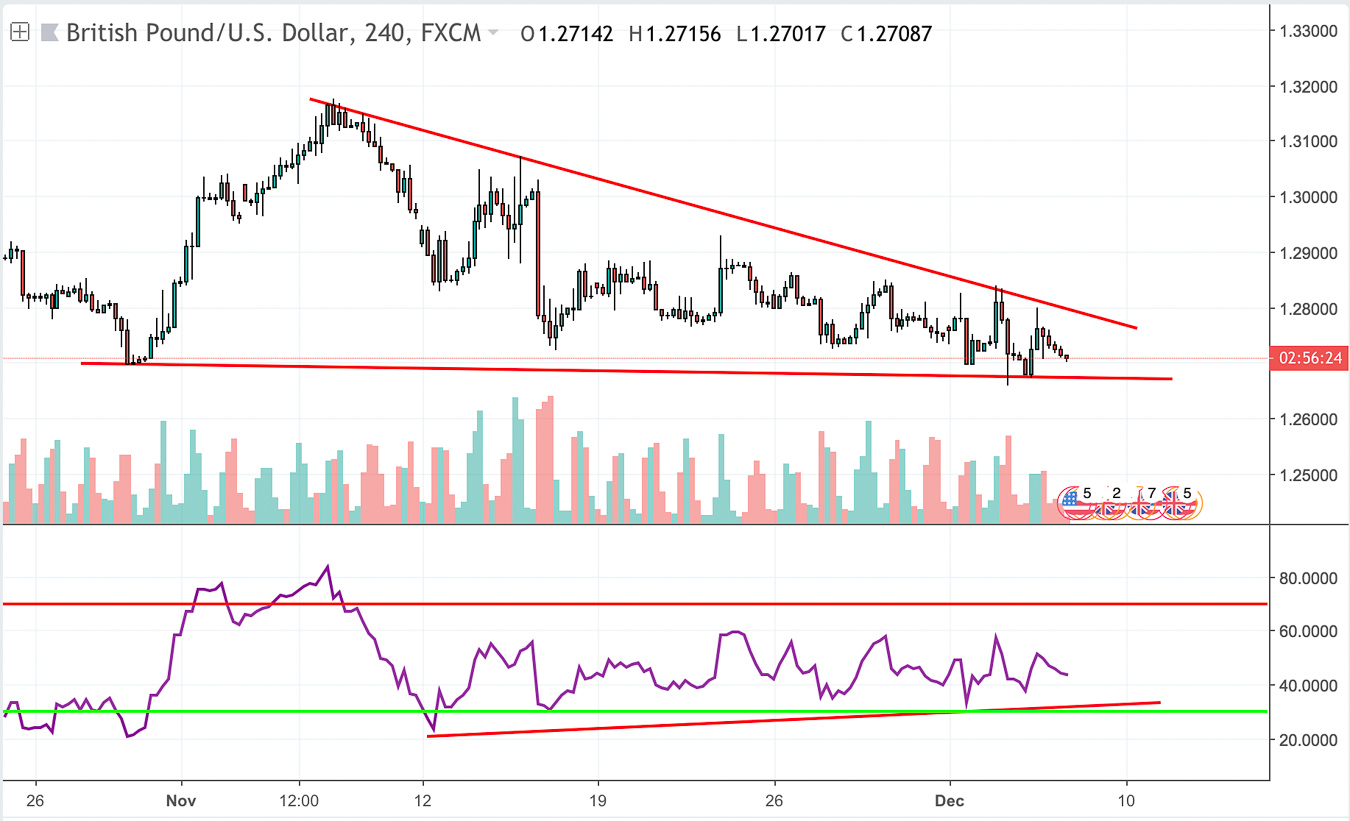 GBP/USD price action remained suppressed as recent development around Brexit remain uncertain.
Chances of a "no deal" seems to have increased according to investment banks.
RSI divergence points for a possible short term reversal if a Brexit catalyst allows for it.
GBP/USD price action remains subdued and in consolidation. Furthermore, the RSI divergence indicates the probability of a short term reversal.
Theresa May appears to be losing ground in the commons house. Various investment banks and market analysts point to the increased probability of a no deal.
The key support level of 1.2700 seems to be holding firmly. Any decisive break out and close below could mean more downside for the GBP/USD pair.
Meanwhile, any no Brexit deal could send the pair higher, as Brexit risks could fade in the background.
"Read our review on the best course in the planet to learn how to trade the GBP/USD pair and more!
Join 10,000 people that did and never looked back."