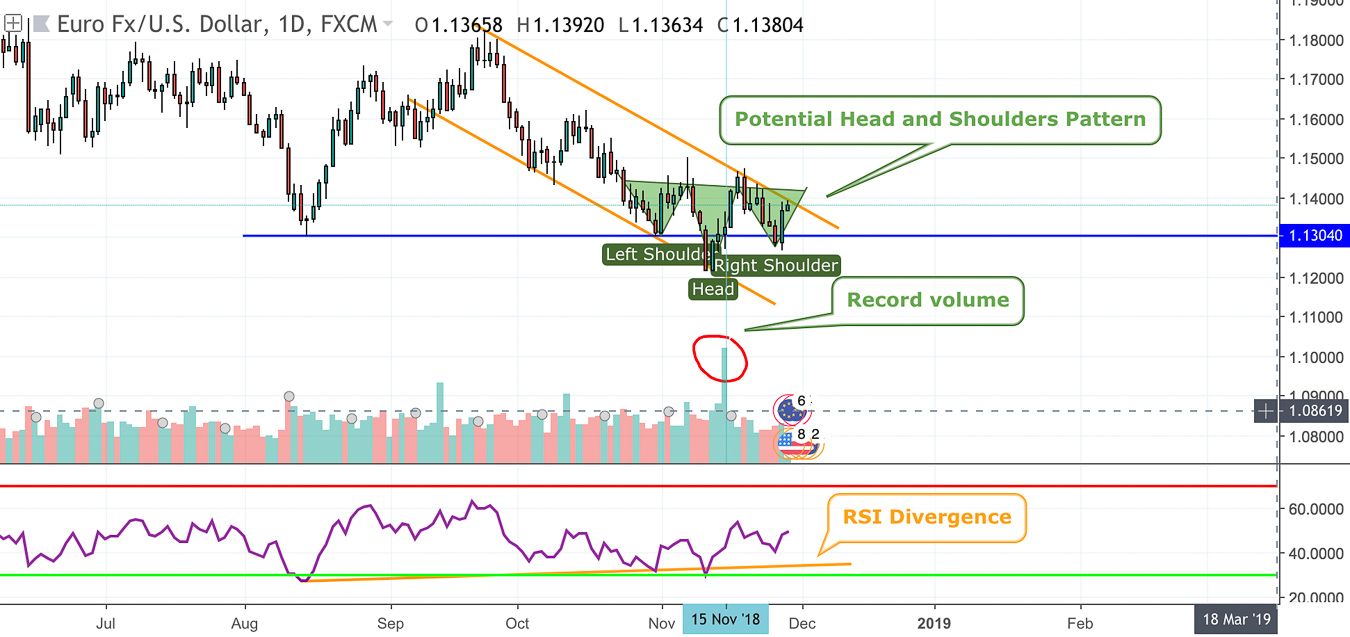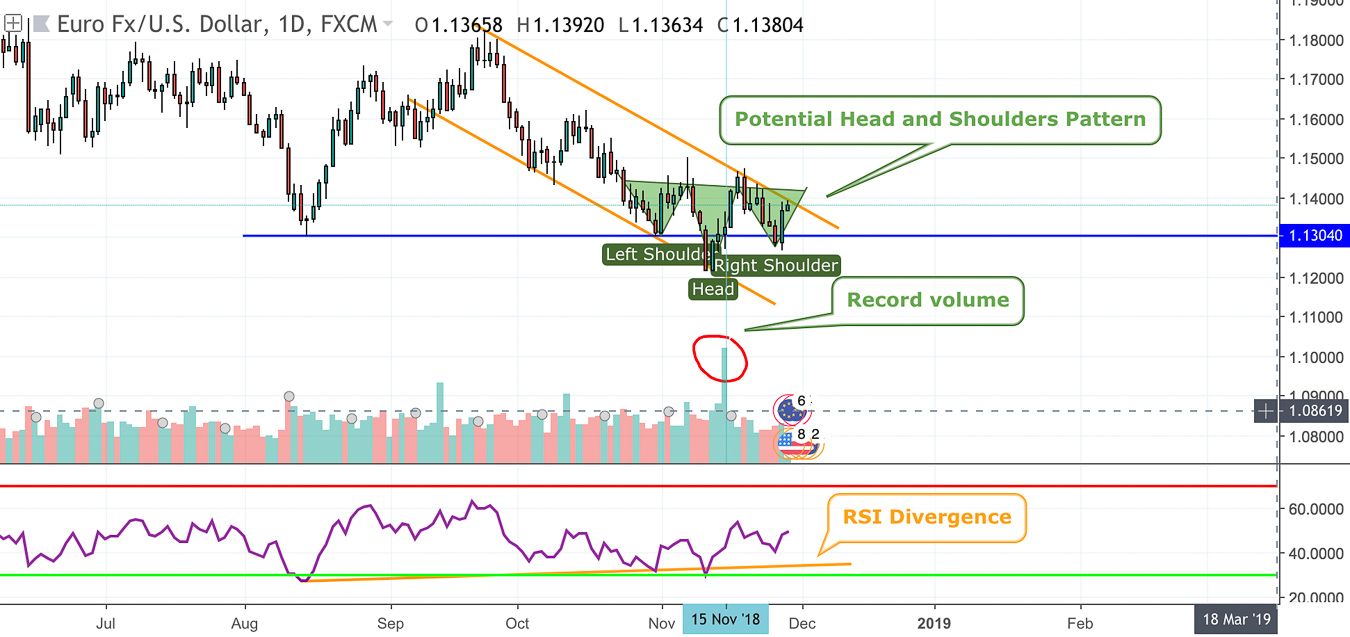 EUR/USD could reverse on potential reverse head and shoulders pattern.
RSI is indicating a divergence that needs to be completed by a price breakout.
High volume on the right of the pattern is supportive of correction thesis.
While the EUR/USD has been slipping downwards during the last couple of months several indications show that the end could be near.
Yesterday's London and US trading session have moved EUR/USD price action closer to completing the reverse head and shoulders pattern. Moreover, higher volume on the right side with supporting RSI divergence increase the probabilities for pattern completion.
However, for the pattern to be valid, price action must break through the neckline and close above it. Only then, a valid reverse head and shoulders pattern would be formed.
Lastly, a price breakout and close above the upper channel line would be a step to the right direction.
If you haven't used yet the most versatile forex charts, read all about then in our TradingView Review.