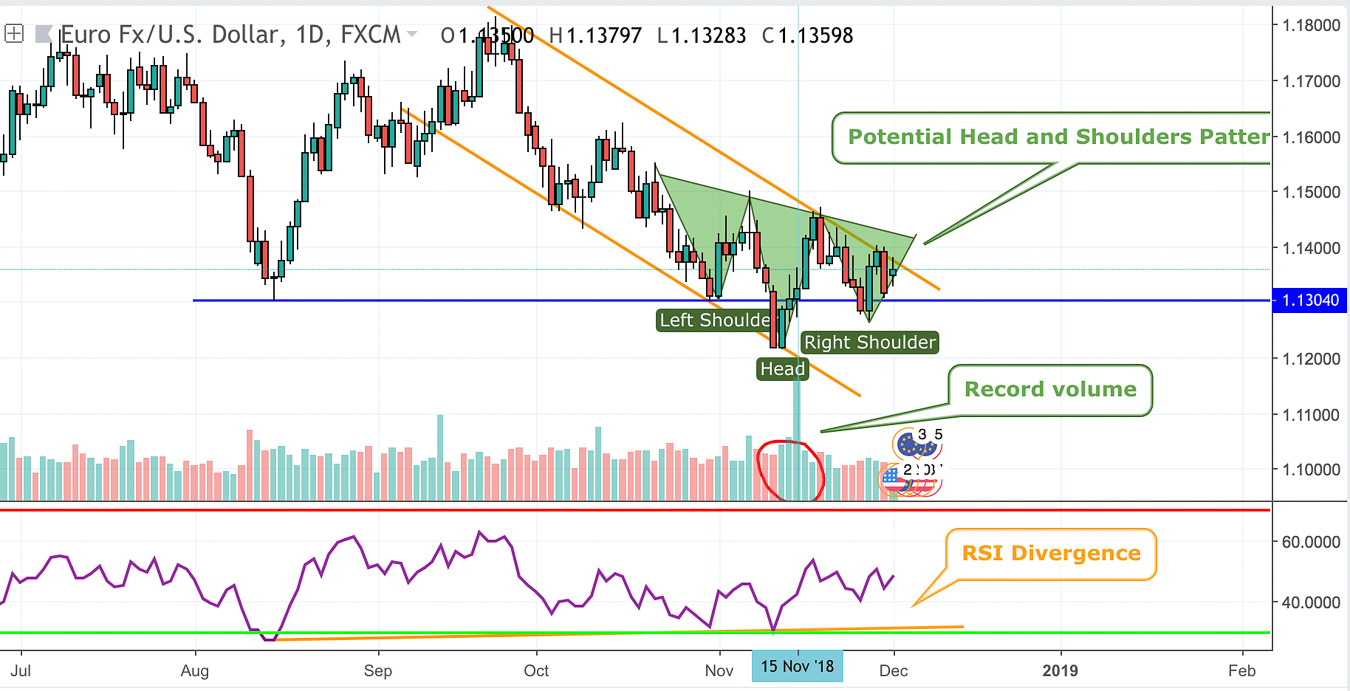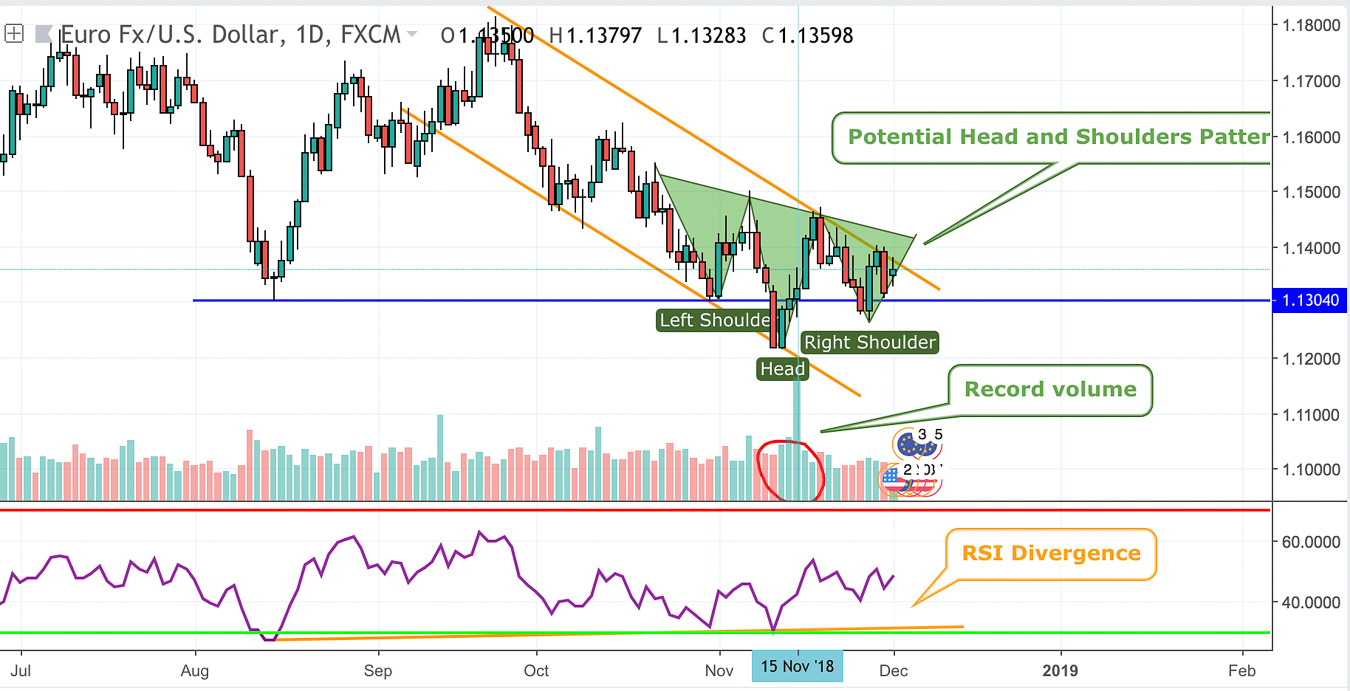 EUR/USD potential head and shoulders pattern closer to completion.
RSI is indicating a divergence that needs to be completed by a price breakout.
Friday's bullish range breakout on the 4 hour timeframe could be the key.
Last Friday saw the EUR/USD pair to break out of range with significant volume. The popular pair has almost completed a potential head and shoulder pattern.
However, until the pattern completes we will need to see a decisive break out and close above the patterns neckline on the daily timeframe.
Today, the US ISM report will be out and on Wednesday ECB's President Mario Draghi is expected to speak. Both event can cause increased volatility in the EUR/USD pair and could be the catalysts for the pattern to complete.
If you haven't used yet the most versatile professional charts, read all about then in our TradingView Review.